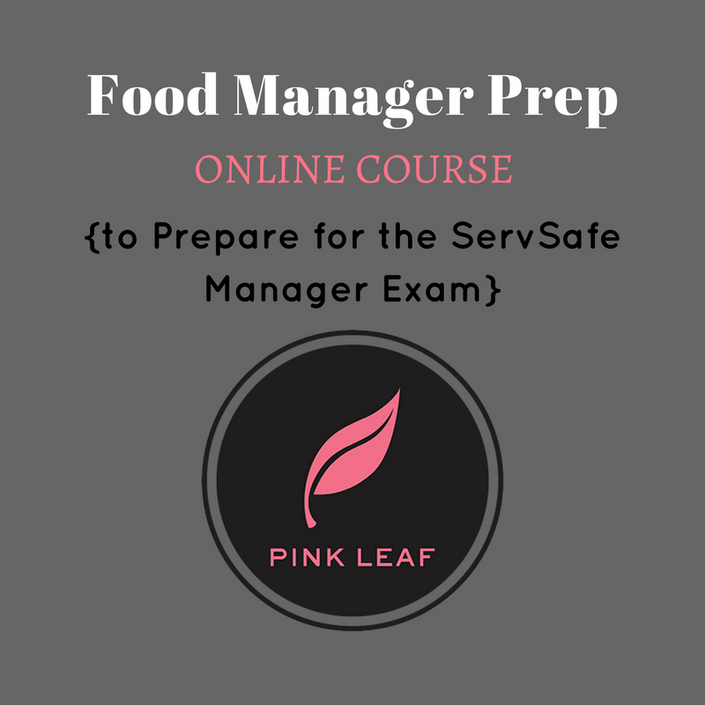 Food Manager Prep
Everything you need to know about Foodborne Illness and Food Safety
Enroll in Course
The ServSafe® program is the restaurant and food service industry's nationally recognized and accredited food safety training program. This online course, offered by Pink Leaf: a Learning Company, is a comprehensive course designed to prepare you to pass your ServSafe Food Manager Exam. Following this course, you will be ready to locate your local Registered ServSafe Exam Proctor to take your exam, which is not included in the price of this course. {If you live in Indiana, we hope you'll have your exam proctored with us! We proctor exams, year-round, in Ft. Wayne, Muncie and Indianapolis.}
Some of the areas covered in this course are contamination, food allergies, foodborne illness, safe food handling, keeping food safe in storage, protecting food in preparation and serving, sanitary facilities and equipment, and sanitation guidelines.
This is an ideal course for anyone who needs to become ServSafe Food Manager certified, or who needs to learn food safety standards for employment in a commercial kitchen.
Your Instructor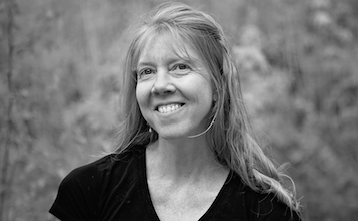 Gina is a Certified ServSafe® Instructor and Registered ServSafe® Proctor. She is a Certified Instructor by the American Health & Safety Institute (ASHI). Before coming to Pink Leaf, Gina was a public school teacher for 14 years.
Course Curriculum
Protecting from Foodborne Illness
Available in days
days after you enroll
Contaminants
Available in days
days after you enroll
Personal Hygiene
Available in days
days after you enroll
Frequently Asked Questions
What will I learn from this course?
Our Pink Leaf staff includes instructors who are Certified ServSafe Instructors and this content is designed to work alongside the ServSafe Manager 7th edition book and exam. There are 10 sections in this course that cover the following topics: Protecting from Foodborne Illness, Contaminants, Personal Hygiene, Hazards, Purchasing, Receiving, & Storing, Preparation of Food, Serving Food, Management, Safe Facilities & Pest Control, and Cleaning & Sanitizing. We have launched this online course with permission of the National Restaurant Association and ServSafe.
How long is this course?
This course has 10 sections and is a comprehensive course designed to prepare you to pass your ServSafe Food Manager Exam. It will take a considerable amount of time to complete, and we recommend adding additional study time, if you plan to take your ServSafe Food Manager Exam following this course.
Can I take my exam online?
The ServSafe exam is NEVER offered for certification online. It MUST be proctored by a Registered ServSafe Exam Proctor. If you find an online provider offering an exam, be warned that these are fraudulent. You will not be officially ServSafe Certified without taking a proctored exam following your course of study. Pink Leaf staffs Registered ServSafe Exam Proctors and offers exam proctoring in Ft. Wayne, Muncie and Indianapolis, IN. Visit our website for more information: www.PinkLeafLearning.com
What if I don't pass my exam?
Our Pink Leaf Guarantee is that if you don't pass your ServSafe exam on your first try, we will offer one repeat class online for free.
How long will I have access to this course?
After enrollment, you'll have 90 days to complete your course! You can learn at your own pace and on your own time schedule. If you are taking this course for ServSafe certification exam preparation, we recommend planning to take your course in the few weeks directly before your scheduled exam, so the information is fresh in your mind. You will not be allowed to have notes with you during the exam, so you'll want to treat this course as your test prep study guide. Slides will be able to be printed for independent study, and we also have course options that include the supporting textbooks.
What other courses do you offer?
Funny you should ask! You may have already taken our FREE Foodborne Illness mini-course. We also have plans to launch a bi-lingual (Spanish) mini-course for ServSafe in the coming months. Need other certifications? We specialize in CPR and First Aid, too. Courses coming on that topic in the future! You won't want to miss it!
We are so excited to be able to offer this course for ServSafe certification Food Manager Prep. We know how difficult it can be to find affordable and accessible ServSafe training! We hope you'll enjoy this course and keep us in mind for your all your ServSafe needs.